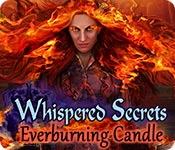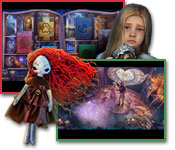 A fire at the local asylum takes on a supernatural life of its own in GrandMA Studios' next Whispered Secrets game! You're called in to investigate and find dark and shady dealings behind the scenes, with the lives of several patients at stake. Who are these so-called 'outcasts,' and why are they really here? Douse the flames on this mystery as you explore hidden-object puzzles and solve mini-games!
Roads of Rome: New

12 Labours of

Eternal Journey:

More Adventure Games..

Big Fish Casino

Emerland Solitaire:

Solitaire 220 Plus

More Card Games..

Sliders and Other

Jigsaw Puzzle Beach

Jigsaw Mania

More Jigsaw Games..

Dream Builder:

Bob the Builder:

Doras Carnival 2:

More Kids Games..

Mahjong Magic

Mahjong Magic

Mahjongg Variations

More Mahjong Games..

Magic Haven

Fantasy Quest 2

The Chronicles of

More Match 3 Games..

Mystery of the

Dark Romance:

Edge of Reality:

More Puzzles..

Virtual Villagers:

Virtual Families 2

Fables of the

More Strategy Games..

Monument Builders:

Incredible Zoo

Elven Legend 2: The

More Time Games..