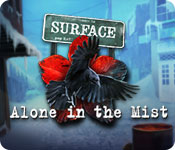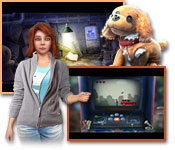 All the adults have vanished. Is it a child's dream, or nightmare? You wake on the morning of your birthday to find that things aren't at all the way you pictured for your sweet 16. Can you find out what's happened overnight to turn your world upside down? From Elephant Games comes the continuation of the popular and edgy Surface series. Unlock the Secret Room, where you'll find more hidden-object and mini-game play. But be careful what you wish for...
Gummy Drop!

Nanny Mania

The Adventures of

More Action Games..

Eternal Journey:

Drawn: Trail of

Fear for Sale:

More Adventure Games..

Big Fish Casino

Emerland Solitaire:

Nordic Storm

More Card Games..

Vacation

Vacation

Death and Betrayal

More Hidden Object Games..

1001 Jigsaw Earth

Caribbean Jigsaw

Jigsaws Galore

More Jigsaw Games..

Doras Carnival 2:

SpongeBob

Dream Builder:

More Kids Games..

Royal Mahjong:

Mahjong Epic 2

Mahjong Detective:

More Mahjong Games..

Travel Riddles:

Fishdom: Depths of

Fishdom 3

More Match 3 Games..

Surface: Alone in

Spirit of Revenge:

Grim Facade: Hidden

More Puzzles..

Fairy Kingdom

Egyptian Settlement

Royal Envoy:

More Strategy Games..

Delicious: Emily's

Delicious: Emily's

Delicious: Emily's

More Time Games..