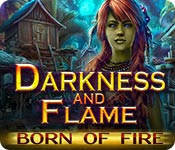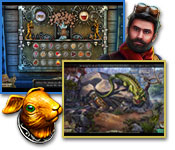 Alice was just an ordinary girl, until she found an egg in a strange chest. With just one touch, a firebird hatches from it, changing her life forever. Now she's forced to leave her home, faced with a dangerous adventure full of wonders beyond her imagination. Can Alice summon the courage to overcome all that Fate has in store for her?
Gummy Drop!

Relic Rescue

Moai II: Path to

More Action Games..

Weather Lord:

Weather Lord:

Roads of Rome: New

More Adventure Games..

Big Fish Casino

Solitaire

The Disappearing

More Card Games..

Hidden Object: Home

Vacation

Vacation

More Hidden Object Games..

1001 Jigsaw World

1001 Jigsaw Earth

1001 Jigsaw Earth

More Jigsaw Games..

Doras Carnival 2:

Bob the Builder:

Dream Builder:

More Kids Games..

All-in-One Mahjong

Mahjong Towers

Laruaville 4

More Mahjong Games..

Mystika 2: The

Fishdom: Depths of

Fishdom 3

More Match 3 Games..

Darkness and Flame:

League of Light:

Dark Parables: The

More Puzzles..

Iron Sea Defenders

Virtual Villagers:

Fables of the

More Strategy Games..

Moai IV: Terra

Next Stop 2

Pirate Chronicles

More Time Games..