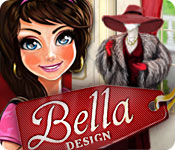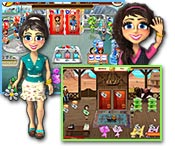 It's time to open your own fashion boutique! Together with our main heroine, Bella, take a thrilling adventure into the world of style and fashion. Your boutique will be visited by fashion-conscious men and women of all types, from ordinary people to real celebrities! Each will have their own tastes and preferences. It won't be easy to please them all but the challenges will be captivating!
Relic Rescue

Weather Lord: In

Travel Riddles:

More Action Games..

Northern Tale

Adelantado Trilogy:

Adelantado Trilogy:

More Adventure Games..

Big Fish Casino

The Far Kingdoms:

Strike Solitaire 3

More Card Games..

Antique Road Trip

Amaranthine Voyage:

Dream Catchers: The

More Hidden Object Games..

Dream Builder:

Doras Carnival 2:

Go Diego Go

More Kids Games..

Mayan Prophecies:

Laruaville

Mahjong Secrets

More Mahjong Games..

Claws & Feathers

Imperial Island 2:

Floria

More Match 3 Games..

Danse Macabre:

Grim Legends 2:

Grim Facade: The

More Puzzles..

Virtual Families 2:

Fort Defense

Virtual Families 2

More Strategy Games..

Bella Design

Kingdom Tales 2

Northern Tale 4

More Time Games..