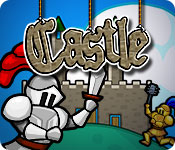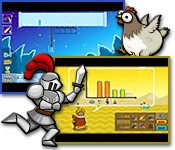 Monarchs come to you with a specific castle request. Your job is to build their dream palace, piece by piece before the deadline, without making any mistakes! In the meantime, enemies will try to break into your castle. They will attempt to burn it, explode it or they may even steal the pieces. Reclaim control by using the right items to get rid of them!
Northern Tale

Adelantado Trilogy:

The Promised Land

More Adventure Games..

Big Fish Casino

Knight Solitaire

Solitaire Game:

More Card Games..

Wanderland

Vacation

Big City Adventure:

More Hidden Object Games..

Jigsaws Galore

Holiday Jigsaw:

Jigsaw World Tour

More Jigsaw Games..

Dream Builder:

Doras Carnival 2:

Pony World 2

More Kids Games..

Mayan Prophecies:

Mahjong Towers

Mahjongg: Legends

More Mahjong Games..

Dark Parables: The

Grim Tales: Color

Nevertales: Smoke

More Puzzles..

Iron Sea: Frontier

Risen Dragons

Virtual Families 2

More Strategy Games..

Rescue Team 4

Northern Tale 2

Northern Tale 4

More Time Games..