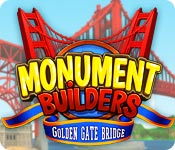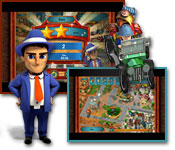 To manage the construction of this monumental bridge you'll have to produce different resources and call upon a large number of workers to get the job done. There are a host of challenges you will face as the Golden Gate strait is renowned for its dangerous currents, violent winds and sea mists laden with corrosive salt. The inauguration is planned for the 27th of May 1937 and the citizens of San Francisco are impatient to be able to use the bridge.
12 Labours of

Eternal Journey:

Drawn: Trail of

More Adventure Games..

Big Fish Casino

Chef Solitaire: USA

Emerland Solitaire:

More Card Games..

Spirits of Mystery:

Vacation

Surface: Game of

More Hidden Object Games..

1001 Jigsaw Earth

Jigsaws Galore

Jigsaw Mania

More Jigsaw Games..

Doras Carnival 2:

Dream Builder:

SpongeBob

More Kids Games..

Lost Amulets: Stone

Sakura Day Mahjong

7 Hills of Rome

More Mahjong Games..

Fairyland Match

Pastry Passion

Safari Venture

More Match 3 Games..

Redemption

Amaranthine Voyage:

Nevertales: Legends

More Puzzles..

Fables of the

Virtual Villagers:

Virtual Families 2

More Strategy Games..

Monument Builders:

Country Tales

12 Labours of

More Time Games..