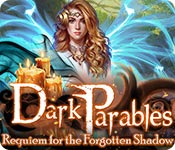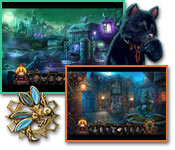 Eipix Entertainment proudly presents the next twisted tale in the Dark Parables series! The people of Anaben are falling ill from a strange illness - one that makes them become shadows of their former selves! Your investigation takes a mystical turn as you uncover evidence proving a darker magic at work. Can you restore the people before it's too late, or will you succumb to shadows as well? Find out in this chilling hidden-object puzzle adventure!
Elven Legend 4: The

Elven Legend 4: The

Eternal Journey:

More Adventure Games..

Big Fish Casino

Emerland Solitaire:

Solitaire Club

More Card Games..

Vacation

Adam Wolfe: Flames

Vacation

More Hidden Object Games..

Jigsaw Puzzle

Jigsaws Galore

Jigsaw Puzzle Beach

More Jigsaw Games..

Doras Carnival 2:

SpongeBob

Putt-Putt Saves the

More Kids Games..

Jewel Match Royale

Jewel Match Royale

Winter Mahjong

More Mahjong Games..

Ricky Raccoon 2:

Atlantic Quest 3

Artifact Quest 2

More Match 3 Games..

Dark Parables:

Mystery Case Files:

The Unseen Fears:

More Puzzles..

Virtual Villagers:

Virtual Families 2

Fables of the

More Strategy Games..

Viking Brothers 2

Maggie's Movies:

In Service of the

More Time Games..