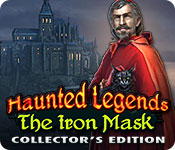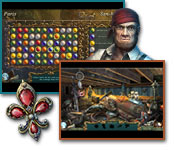 Big Fish Editor's Choice! This title was chosen for its high standard of quality and amazingly positive reviews from our Game Club beta testers. A murderer in an iron mask is on the loose, and the cardinal of Louis XIV has asked you to solve the case. Enter the world of kings and musketeers to track down the killer and bring him to justice. But be on your guard - you aren't the only one after the masked man, and this case might just spell your doom!
Weather Lord:

Weather Lord:

Roads of Rome: New

More Adventure Games..

Big Fish Casino

Egypt Solitaire

Cursed House 3

More Card Games..

Hidden Object: Home

Vacation

Vacation

More Hidden Object Games..

Jigsaw Mania

1001 Jigsaw Earth

1001 Jigsaw Earth

More Jigsaw Games..

Dream Builder:

Doras Carnival 2:

Pony World 2

More Kids Games..

All-in-One Mahjong

Elves vs. Goblin

Mahjong Towers

More Mahjong Games..

Cursed House 2

Fishdom: Depths of

Fishdom 3

More Match 3 Games..

Haunted Legends:

Surface: Lost Tales

The Keeper of

More Puzzles..

Virtual Villagers:

Virtual Families 2

Fables of the

More Strategy Games..

Next Stop 2

Pirate Chronicles

Fabulous: Angela's

More Time Games..

Flip Words 2

Hidden Object

Amazing Pyramids

More Word Games..