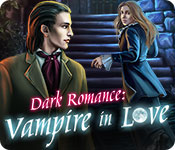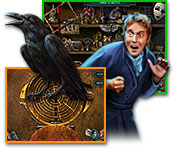 Emily and Enron love each other and want to be together. But Enron is hiding a terrible secret - he is the son of Dracula. And just as Enron wants to tell Emily the whole truth about himself, she is kidnapped. No one knows where she is. But there are all the signs that she was abducted from her apartment against her will. Meanwhile, Emily wakes up in a gloomy room with numerous coffins and the ghost of a little girl tells her that Emily has to hurry in order to be rescued.
Adelantado Trilogy:

Adelantado Trilogy:

Adelantado Trilogy:

More Adventure Games..

Big Fish Casino

Strike Solitaire 2:

Heartwild Solitaire

More Card Games..

Call of Atlantis:

Undiscovered

Barn Yarn

More Hidden Object Games..

Jigsaws Galore

Holiday Jigsaw

Royal Jigsaw 2

More Jigsaw Games..

Doras Carnival 2:

SpongeBob

Putt-Putt Saves the

More Kids Games..

Mayan Prophecies:

Mahjong Royal Towers

Age of Mahjong

More Mahjong Games..

Hello Venice 2: New

Fishdom 3

Cradle of Egypt

More Match 3 Games..

Dark Romance:

Grim Legends: The

True Fear: Forsaken

More Puzzles..

Virtual Families 2

Virtual Villagers:

Virtual Families

More Strategy Games..

Viking Saga: New

Farm to Fork

Fable of Dwarfs

More Time Games..

Bookworm Adventures

Flip Words

Flip Words 2

More Word Games..