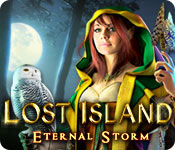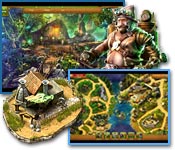 With their kingdom in ruins the elves were forced to set off overseas to search for a new home. By fate's will, a storm crushed their ships on the shores of a lost island. High mountains, fragrant valleys and shimmering rivers - what else might the children of nature need? But their beautiful new world is filled with danger. When attempting to leave, the elves learn that the island is surrounded by an impenetrable magic storm.
12 Labours of

Eternal Journey:

Drawn: Trail of

More Adventure Games..

Big Fish Casino

Hotel Solitaire

Emerland Solitaire:

More Card Games..

Vacation

Vacation

Haunted Legends:

More Hidden Object Games..

Jigsaws Galore

1001 Jigsaw Earth

Jigsaw World Tour 2

More Jigsaw Games..

Hotel Mahjong

Laruaville

Mahjong Epic 2

More Mahjong Games..

Jewel Match IV

Fishdom: Depths of

Fishdom 3

More Match 3 Games..

Virtual Families 2

Virtual Villagers:

Egyptian Settlement

More Strategy Games..

12 Labours of

Farm Frenzy: Heave

Delicious: Emily's

More Time Games..