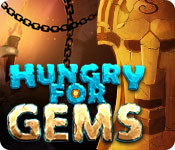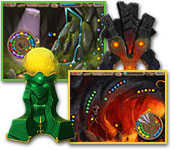 Embark on a thrilling journey through a mysterious underground world in this innovative action puzzle game. Enjoy unique game mechanics as you make friends with cave spirits and help them fight evil. Play challenging, fast-paced levels, create combos and unlock achievements or test your wits by solving puzzles. Want even more action? Put your skills to the test in trial mode!
Hungry For Gems

Moai II: Path to

Heart's Medicine:

More Action Games..

Hero of the Kingdom

Eternal Journey:

Drawn: Trail of

More Adventure Games..

Big Fish Casino

Emerland Solitaire:

The Far Kingdoms:

More Card Games..

I Know a Tale

Vacation

Death and Betrayal

More Hidden Object Games..

1001 Jigsaw Earth

Jigsaws Galore

Royal Jigsaw 3

More Jigsaw Games..

Dream Builder:

Doras Carnival 2:

Bob the Builder:

More Kids Games..

Mahjong Detective:

Mahjong Carnaval 2

Mahjong Epic 2

More Mahjong Games..

Dark Parables:

Grim Tales: The

Sable Maze: Twelve

More Puzzles..

Fairy Kingdom

Royal Envoy:

Kingdom Chronicles

More Strategy Games..

Monument Builders:

Moai: Build Your

Delicious: Emily's

More Time Games..