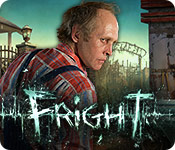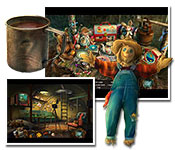 From Lesta, creators of the Nightmare Realm series, comes a terrifying new thriller! After a suspicious accident, you find yourself stranded at a run-down motel with a group of strangers. You quickly realize that your group is not the first - people have been disappearing in this same area for the past 10 years!
Toy Defense 3 -

Sally's Studio

Ranch Rush 2

More Action Games..

Adelantado Trilogy:

Adelantado Trilogy:

Adelantado Trilogy:

More Adventure Games..

Big Fish Casino

Top Ten Solitaire

Legends of

More Card Games..

Vacation

Big City Adventure:

Barn Yarn

More Hidden Object Games..

Jigsaw World Tour 2

Jigsaws Galore

Royal Jigsaw 3

More Jigsaw Games..

Mayan Prophecies:

Mahjong Towers

Laruaville

More Mahjong Games..

Virtual Families 2:

Virtual Families 2

Virtual Families

More Strategy Games..

12 Labours of

Royal Envoy 3

Viking Saga: Epic

More Time Games..