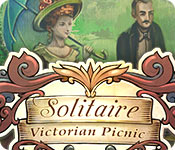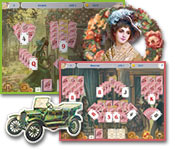 Welcome to glorious England! Stroll through beautiful parks, visit a masquerade ball, and drink tea with noble ladies and gentlemen. Explore a legendary time and complete 120 exciting levels! Collect pairs as fast as you can and use special multipliers to increase your rewards. Collect golden cards to complete levels and unlock the next location. Pick up bonus cards and get additional rewards!
Gummy Drop!

Relic Rescue

Moai II: Path to

More Action Games..

Elven Legend 3: The

Elven Legend 3: The

Roads of Rome: New

More Adventure Games..

Solitaire Victorian

Big Fish Casino

Doodle God Solitaire

More Card Games..

1001 Jigsaw World

1001 Jigsaw Earth

1001 Jigsaw Earth

More Jigsaw Games..

Mahjong Deluxe 3

Laruaville 4

All-in-One Mahjong

More Mahjong Games..

Fishdom: Depths of

Fishdom 3

Mystika: Between

More Match 3 Games..

Myths of the World:

Shadowplay:

Grim Tales: Crimson

More Puzzles..

Virtual Villagers:

Virtual Families 2

Fables of the

More Strategy Games..