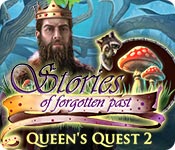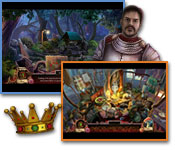 When the king asks a famous shapeshifting alchemist to look into the murder of his most trusted agent and friend, the last thing she expected was to discover an intricate network of criminals, working from the shadows to bring chaos into the land. At first it seems that the murder was nothing more than a simple crime of passion, but as she plunges deeper into the investigation the alchemist learns the hard truth; nothing is as it seems, and no one can be trusted.
Chase for

Elven Legend 3: The

Eternal Journey:

More Adventure Games..

Big Fish Casino

Emerland Solitaire:

Cursed House 3

More Card Games..

Travel Riddles:

1001 Jigsaw World

1001 Jigsaw Earth

More Jigsaw Games..

Lost Amulets: Stone

Sakura Day Mahjong

7 Hills of Rome

More Mahjong Games..

Ricky Raccoon: The

Fishdom: Depths of

Fishdom 3

More Match 3 Games..

Queen's Quest 2:

Dark Romance: Curse

Phantasmat: Reign

More Puzzles..

Virtual Villagers:

Fables of the

Virtual Families 2

More Strategy Games..

Weather Lord: Royal

Delicious: Emily's

Heart's Medicine:

More Time Games..

Epistory: Typing

Letter Quest:

Hidden Object

More Word Games..