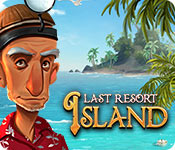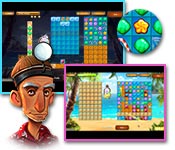 As a castaway you strand on a remote island. But instead of perpetual loneliness and solace you end up with an island in shambles, teeming with starved ex tofu fanatics. An insane survival training full of slapstick fun begins!
New Yankee in

Elven Legend 6: The

Alicia Quatermain

More Adventure Games..

Big Fish Casino

Emerland Solitaire:

Wizard's Quest

More Card Games..

Mystery Trackers:

Midnight Castle

Wanderland

More Hidden Object Games..

1001 Jigsaw World

Jigsaws Galore

Jigsaw Puzzle

More Jigsaw Games..

Doras Carnival 2:

SpongeBob

Bob the Builder:

More Kids Games..

Jewel Match Royale

Jewel Match

Jewel Match Royale

More Mahjong Games..

Last Resort Island

Storm Chasers:

Autumn in France

More Match 3 Games..

Dark Tales: Edgar

Immortal Love: Kiss

Mystery Tales: The

More Puzzles..

Fables of the

Virtual Villagers:

Virtual Families 2

More Strategy Games..

Beyond the Kingdom

Gnomes Garden: Lost

Katy and Bob: Cake

More Time Games..

Hidden Object

Word Web Deluxe

Hidden Object

More Word Games..