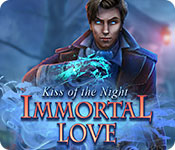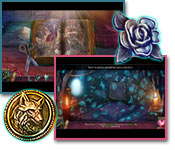 4 Friends Games presents the latest addition to the Immortal Love series! When your beloved falls ill, you'll do anything to save her. You quickly discover that the price is much higher than you thought when you awake to find yourself in a coffin and your love has been kidnapped! Stuck in the middle of a war between the Hunters and Vampires, it's up to you to find out why the Vampire Master wants your beloved and save her before it's too late!
New Yankee in

Elven Legend 6: The

Elven Legend 6: The

More Adventure Games..

Big Fish Casino

Emerland Solitaire:

Touch Down Football

More Card Games..

Midnight Castle

Mystery Trackers:

Wanderland

More Hidden Object Games..

1001 Jigsaw Earth

1001 Jigsaw World

1001 Jigsaw World

More Jigsaw Games..

Bob the Builder:

Doras Carnival 2:

Putt-Putt Saves the

More Kids Games..

Jewel Match Royale

Mahjong Epic 2

Mahjong Deluxe 3

More Mahjong Games..

Imperial Island 4

Storm Chasers:

Last Resort Island

More Match 3 Games..

Immortal Love: Kiss

Living Legends:

Bonfire Stories:

More Puzzles..

Fables of the

Virtual Villagers:

Virtual Families 2

More Strategy Games..

Rescue Team 8

Argonauts Agency:

Incredible Dracula:

More Time Games..