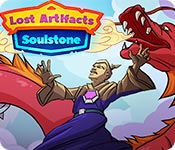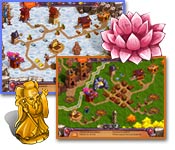 The legendary Soulstone has been stolen from the national museum and Claire, along with her loyal helpers, have witnessed the revival of the terracotta army and an insidious Emperor bent on awakening an ancient dragon and conquering the world!
New Yankee in King

New Yankee in King

Chase for Adventure

More Adventure Games..

Big Fish Casino

Solitaire Beach

Emerland Solitaire:

More Card Games..

1001 Jigsaw World

Jigsaws Galore

1001 Jigsaw World

More Jigsaw Games..

Dream Builder:

Bob the Builder:

Putt-Putt Saves the

More Kids Games..

Summertime Mahjong

Jewel Match

Jewel Match Royale

More Mahjong Games..

Jewel Match Royale

The Enthralling

Rune Stones Quest 2

More Match 3 Games..

Bridge to Another

Darkarta: A Broken

Labyrinths of the

More Puzzles..

Fables of the

Virtual Villagers:

Fables of the

More Strategy Games..

Lost Artifacts:

Viking Brothers 4

Archimedes: Eureka!

More Time Games..

Hidden Object

Word Wizard Deluxe

Letter Quest:

More Word Games..