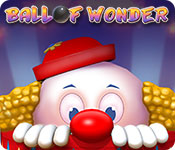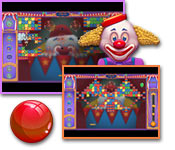 In Ball of Wonder, the clowns are out for revenge in a colorful, circus themed break-out game! Destroy puzzle pieces, Ferris wheel seats, and clowns to complete each round. You'll get plenty of help from the power-ups that drop from above so be sure to catch them!
Elven Legend 4: The

Elven Legend 4: The

Eternal Journey:

More Adventure Games..

Big Fish Casino

The Far Kingdoms:

Emerland Solitaire:

More Card Games..

Adam Wolfe: Blood

Adam Wolfe: Flames

The Lake House:

More Hidden Object Games..

1001 Jigsaw World

1001 Jigsaw World

Holiday Jigsaw

More Jigsaw Games..

Bob the Builder:

Dream Builder:

Doras Carnival 2:

More Kids Games..

Jewel Match Royale

Forest Mahjong

Jewel Match Royale

More Mahjong Games..

PrettySnails

Penguin Rescue

The Trials of

More Match 3 Games..

Phantasmat:

Endless Fables:

Enchanted Kingdom:

More Puzzles..

Fables of the

Risen Dragons

Fort Defense

More Strategy Games..

Mary le Chef:

Make it Big in

Maggie's Movies:

More Time Games..