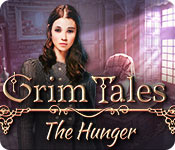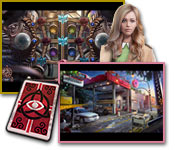 Elephant Games presents another chilling tale in their bestselling family drama series Grim Tales! Your niece Jackie Gray has been murdered by a killer whose crimes went unsolved 17 years ago. Team up with Jackie's policeman father and use your powers to go back in time and stop the killer before their murder spree claims Jackie's life in the present!
Alicia Quatermain

Alicia Quatermain

Roads of Rome: New

More Adventure Games..

Big Fish Casino

Emerland Solitaire:

Solitaire Beach

More Card Games..

Midnight Castle

Vacation

Wanderland

More Hidden Object Games..

Jigsaw Puzzle

Sliders and Other

1001 Jigsaw World

More Jigsaw Games..

Doras Carnival 2:

Pajama Sam 3: You

Putt-Putt Saves the

More Kids Games..

Jewel Match

Mahjong Magic

Jewel Match Royale

More Mahjong Games..

Legend of Egypt:

Jewel Match Royale

7 Wonders: Magical

More Match 3 Games..

Grim Tales: The

Edge of Reality:

Detectives United:

More Puzzles..

Virtual Villagers:

Fables of the

Virtual Families 2

More Strategy Games..

Moai VI: Unexpected

Viking Chronicles:

Rose Riddle 2:

More Time Games..

Hidden Object

Amazing Pyramids

Word Web Deluxe

More Word Games..