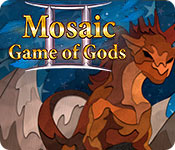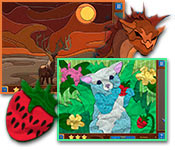 The Goddess of Creation and the God of Chaos managed to restore peace and harmony in the Universe, but one powerful and evil creature did not like it. And Darkness was its name. It cursed the Goddess in order to make the God of Chaos its again. But the Darkness did not know that the God of Chaos will never leave his beloved in trouble. And now he needs to do his best to save the Goddess and return the balance to the Universe again.
Eternal Journey:

Drawn: Trail of

12 Labours of

More Adventure Games..

Big Fish Casino

Emerland Solitaire:

Solitaire

More Card Games..

Holiday Jigsaw

Jigsaw Mania

Jigsaws Galore

More Jigsaw Games..

Pajama Sam 3: You

Doras Carnival 2:

Bob the Builder:

More Kids Games..

Jewel Match Royale

Jewel Match Royale

Mahjong Epic 2

More Mahjong Games..

Artifact Quest 2

Dependable Daisy:

Winter Magic Factory

More Match 3 Games..

Virtual Villagers:

Virtual Families 2

Beholder

More Strategy Games..

Wedding Salon 2

Weather Lord:

Incredible Dracula

More Time Games..