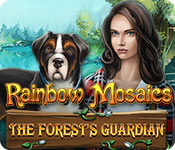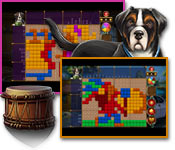 Diana and her faithful dog Max have always loved traveling. Together, they have almost traveled the width of the entire country. On their latest trip, Diana's car broke down on a secluded wooded road. At that moment, the forest around them started to come alive! Enter a magical world and meet the courageous custodian of the forest, fight against sinister bandits, and experience a dizzying mosaics adventure!
Roads of Rome: New

Elven Legend 5: The

Eternal Journey:

More Adventure Games..

Big Fish Casino

Jewel Match

Emerland Solitaire:

More Card Games..

Halloween Jigsaw

Holiday Jigsaw

Travel Riddles:

More Jigsaw Games..

Bob the Builder:

Putt-Putt Saves the

Pony World 2

More Kids Games..

Jewel Match Royale

Jewel Match Royale

Mahjong Forbidden

More Mahjong Games..

Queen's Garden

Fiona's Dream of

Cursed House 4

More Match 3 Games..

Rainbow Mosaics:

Living Legends:

Surface: Project

More Puzzles..

Fables of the

Fables of the

Virtual Families 2

More Strategy Games..

Delicious: Emily's

Rose Riddle: The

Katy and Bob:

More Time Games..