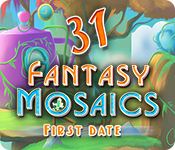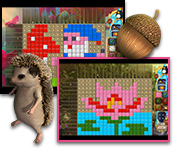 Harry is taking Penny to a magical fairytale land on their first date! They are sure to discover some fresh new colors along the way! Help explore this new land and meet its fun inhabitants while solving new colorful puzzles. Unlock the new colors and discover the images encoded in the fabric of logic!
New Yankee in

Elven Legend 6: The

Elven Legend 6: The

More Adventure Games..

Big Fish Casino

Emerland Solitaire:

Touch Down Football

More Card Games..

Midnight Castle

Mystery Trackers:

Wanderland

More Hidden Object Games..

1001 Jigsaw Earth

1001 Jigsaw World

Jigsaw Puzzle

More Jigsaw Games..

Bob the Builder:

Putt-Putt Saves the

SpongeBob

More Kids Games..

Jewel Match Royale

Mahjong Deluxe 3

Mahjong Epic 2

More Mahjong Games..

Imperial Island 4

Storm Chasers:

Last Resort Island

More Match 3 Games..

Fantasy Mosaics 31:

Living Legends:

Halloween Stories:

More Puzzles..

Fables of the

Virtual Villagers:

Fables of the

More Strategy Games..

Rescue Team 8

Argonauts Agency:

Incredible Dracula:

More Time Games..