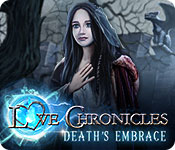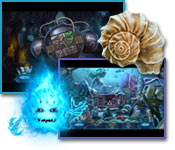 From Vendel Games comes another heartwarming tale from their beloved Love Chronicles series! Everything was going right for you as the apprentice of the famous mage Lucio, that is, until your beloved Ophelia was struck down by a magical disease! Now her soul has been stolen by Phobos, Lord of the Underworld. Though you were raised as a mage of light, you must now summon dark powers to travel to the Underworld and get her back!
Alicia Quatermain:

Alicia Quatermain:

Eternal Journey:

More Adventure Games..

Big Fish Casino

Emerland Solitaire:

Solitaire

More Card Games..

Jigsaw Mania

1001 Jigsaw Earth

1001 Jigsaw World

More Jigsaw Games..

Doras Carnival 2:

SpongeBob

Putt-Putt Saves the

More Kids Games..

Mahjong Masters:

Jewel Match Royale

Jewel Match Royale

More Mahjong Games..

Crime Stories: Days

The Lost Labyrinth

Summer in Italy

More Match 3 Games..

Love Chronicles:

Witches' Legacy:

Danse Macabre:

More Puzzles..

Fables of the

Fables of the

Virtual Villagers:

More Strategy Games..

Lost Artifacts

Dr. Cares Pet

Rescue Team 7

More Time Games..