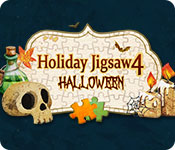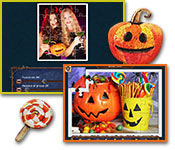 Holiday Jigsaw. Halloween 4 is an exciting jigsaw game for the whole family! Put together 500 jigsaw puzzles made from high-quality photos. Enjoy the exciting atmosphere of this happy holiday as you solve puzzles! Treat yourself to new puzzles and funny tricks in the new epic Holiday Jigsaw. Halloween 4! We've included a range of options and new possibilities; set a difficulty to suit you, save your progress anytime, enjoy a convenient interface and use a variety of hints and tools as you play.
Chase for

Elven Legend 3: The

Eternal Journey:

More Adventure Games..

Big Fish Casino

Emerland Solitaire:

Cursed House 3

More Card Games..

Vacation

Vacation

Halloween: Trick or

More Hidden Object Games..

Travel Riddles:

Halloween Jigsaw

Holiday Jigsaw

More Jigsaw Games..

SpongeBob

Bob the Builder:

Putt-Putt Saves the

More Kids Games..

Fishdom: Depths of

Fishdom 3

Queen's Garden

More Match 3 Games..

Lost Lands: The

Dark Romance: Curse

Harrowed Halls:

More Puzzles..

Virtual Villagers:

Fables of the

Virtual Families 2

More Strategy Games..

Weather Lord: Royal

Delicious: Emily's

Heart's Medicine:

More Time Games..

Epistory: Typing

Hidden Object

Flip Words 2

More Word Games..