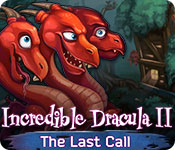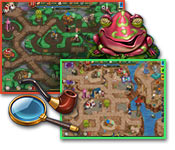 Guide Dracula on a madcap quest to find out who's zombifying the masses through their cell phones! With dozens of thrilling levels, ghoulishly good visuals, and a hilarious family-friendly storyline, Incredible Dracula II: The Last Call will mesmerize players for hours on end. Will you answer the call to adventure?
Gummy Drop!

Relic Rescue

Heart's Medicine:

More Action Games..

Elven Legend 3: The

Elven Legend 3: The

Roads of Rome: New

More Adventure Games..

Big Fish Casino

Emerland Solitaire:

Solitaire Beach

More Card Games..

Travel Riddles:

1001 Jigsaw World

1001 Jigsaw Earth

More Jigsaw Games..

Doras Carnival 2:

Bob the Builder:

Putt-Putt Saves the

More Kids Games..

Laruaville 4

Mahjong Deluxe 3

Lost Amulets: Stone

More Mahjong Games..

Ricky Raccoon: The

Fishdom: Depths of

Fishdom 3

More Match 3 Games..

Dark Parables: The

Haunted Hotel:

PuppetShow: Her

More Puzzles..

Virtual Families 2

Fables of the

Virtual Villagers:

More Strategy Games..

Delicious: Emily's

Heart's Medicine:

Incredible Dracula

More Time Games..