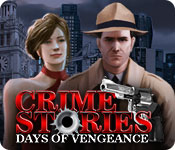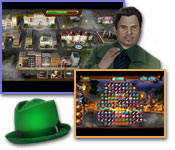 When John joined the police department his future looked bright. He had a loving family, a promising career and a moral code that prevented him from compromising with criminals. While John's conscience kept him on an honest path, it also made him powerful enemies. A Mafia boss named Costello went after John's family, and his life changed forever. Now, on the brink of despair and hungry for revenge, John sets out to stop Costello once and for all.
Alicia Quatermain:

Alicia Quatermain:

Eternal Journey:

More Adventure Games..

Big Fish Casino

Emerland Solitaire:

Solitaire

More Card Games..

Jigsaw Mania

1001 Jigsaw World

1001 Jigsaw Earth

More Jigsaw Games..

Doras Carnival 2:

Dream Builder:

SpongeBob

More Kids Games..

Mahjong Masters:

Jewel Match Royale

Jewel Match Royale

More Mahjong Games..

Crime Stories: Days

The Lost Labyrinth

Summer in Italy

More Match 3 Games..

Witches' Legacy:

Myths of the World:

Mystery Trackers:

More Puzzles..

Fables of the

Fables of the

Fables of the

More Strategy Games..

Lost Artifacts

Dr. Cares Pet

12 Labours of

More Time Games..